Bike to Work Scheme
Why not cycle to work on a tax free bike?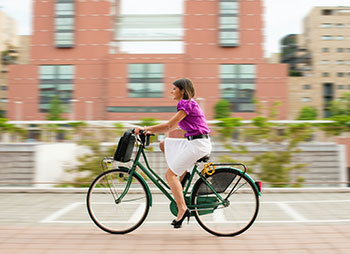 The Bike to Work scheme allows employers to buy bikes and accessories up to €1000 tax free for their employees and deduct the net cost from their employees' salaries over 1 to 12 months.
Artane Cycles is one of over 150 participating Irish retailers who participate in this scheme.
Any bike purchased from us under the terms of this scheme is eligible for government rebates of up to 51% of the total cost of bikes and accessories!
How does the scheme work?
All tax payers are entitled to apply for a new bike up to the value of €1,000 in any five year period.
Applicants must apply through their own H R departments and then obtain a quote from the bike shop of their choosing.
Interested?
Once your employer is agreeable, drop into Artane Bike Shop to choose your bike and accessories. You will be given a quote to give to your employer. When your employer makes the necessary application on your behalf, you will be receive vouchers to present to us. (Payment of outstanding amount will be a matter between you and your employer.)
Irish Government- backed initiative to encourage employees to commute by bike.
(prices are subject to change on website due to currency fluctuations )